iOS 13.2 introduces a total of 398 new emoji designs to Apple devices: 230 from Emoji 12.0 and 168 from Emoji 12.1. This makes Apple the first emoji vendor to implement the recommendations of Emoji 12.1 – less than a month since it was first announced.
Of the 398 new emoji designs, 61 are for newly designated codepoints that were added to Unicode 12 back in March. The remaining 337 are new zero-width-joiner (ZWJ) sequences.
In addition to the large number of new emojis, iOS 13.2 also updates a considerable number of previously-available designs.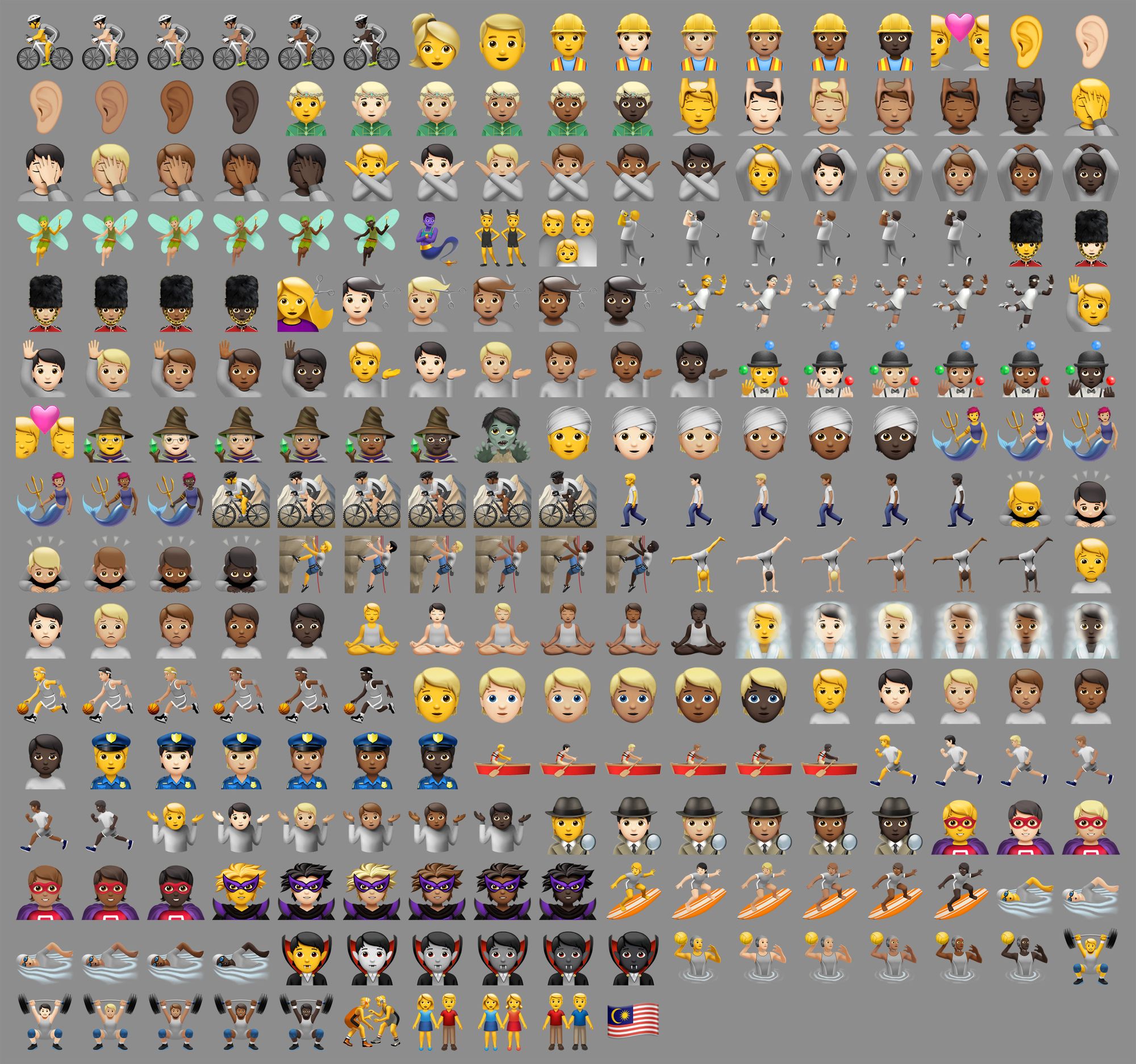 A total of 265 designs have been modified, with 255 of these changes being made in the name of presenting people in a more gender-neutral fashion. These changes make Apple's designs more consistent with how the Unicode Consortium defines person-focused emojis that do not specifically cite a gender and come after similar updates by Google and JoyPixels in recent months.
Combined with the gender-neutral designs introduced in Emoji 12.0 and Emoji 12.1, iOS 13.2 features a grand total of 457 new gender-neutral emoji designs.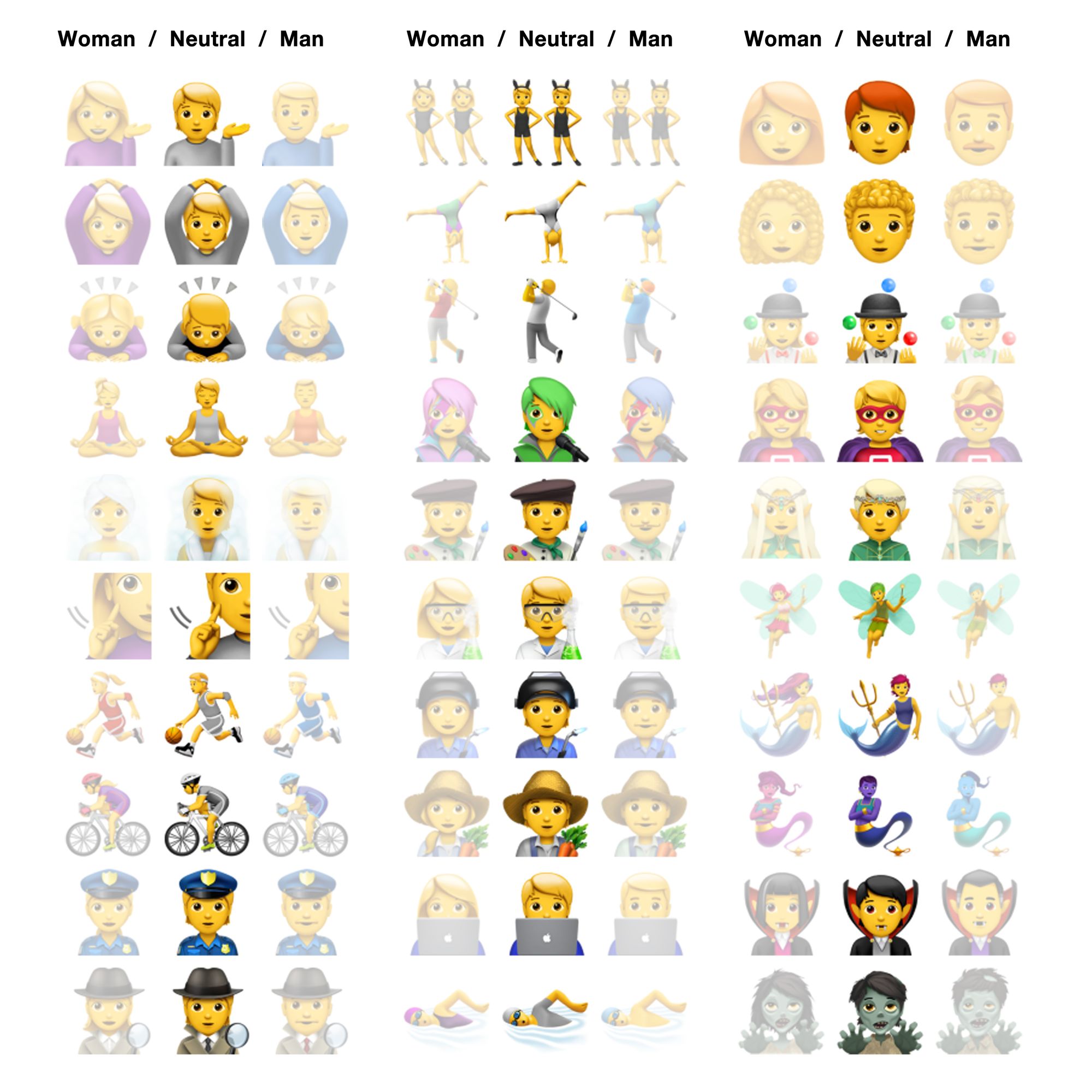 🆕 New
iOS 13.2 features a large selection of new emojis featuring people holding hands. These are constructed via different ZWJ sequence combinations of 👩 Woman, 👨 Man and 🤝 Handshake alongside any desired skin tone modifer combination.[1]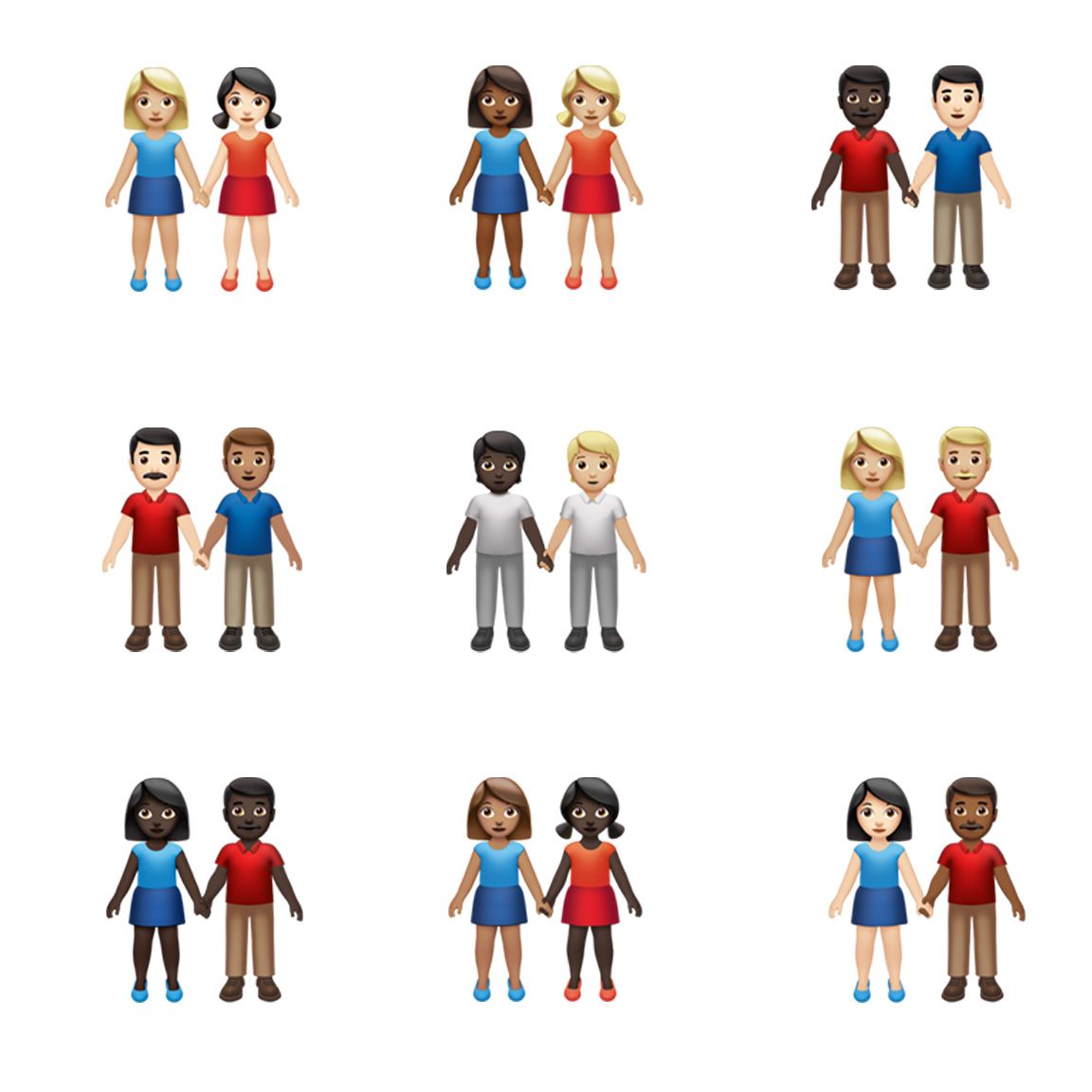 As noted in our discussion of the iOS 13.2 beta earlier this month, the selection process for these new emojis utilises a brand new type of interface where the skin tones are selected for the left and right people one at a time.
Options to mix and match two women, two men, or a woman and man are available, each which can have any skin tones.
A new combination which shows people holding hands without a specific gender is supported, but not shown on the emoji keyboard in this release, for some reason.
The gender-inclusive emoji is created by combining two of the 🧑 Person emojis (with both people clad in light grey). It's also not possible to combine 🧑 Person with either 👩 Woman or 👨 Man, which is consistent with the Emoji 12.0 and Emoji 12.1 lists from Unicode.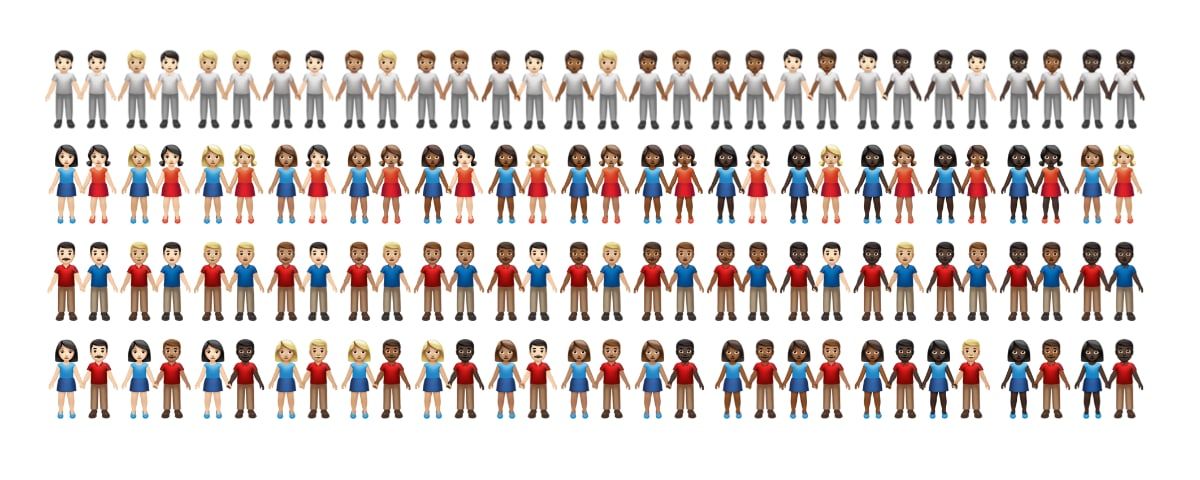 iOS 13.2 also expands gender-neutral representation across the board, with Emoij 12.1 expanding the recommended list of emojis to include gender neutral sequences for hair types (such as redheads or curly hair) as well as professions like the judge or office worker.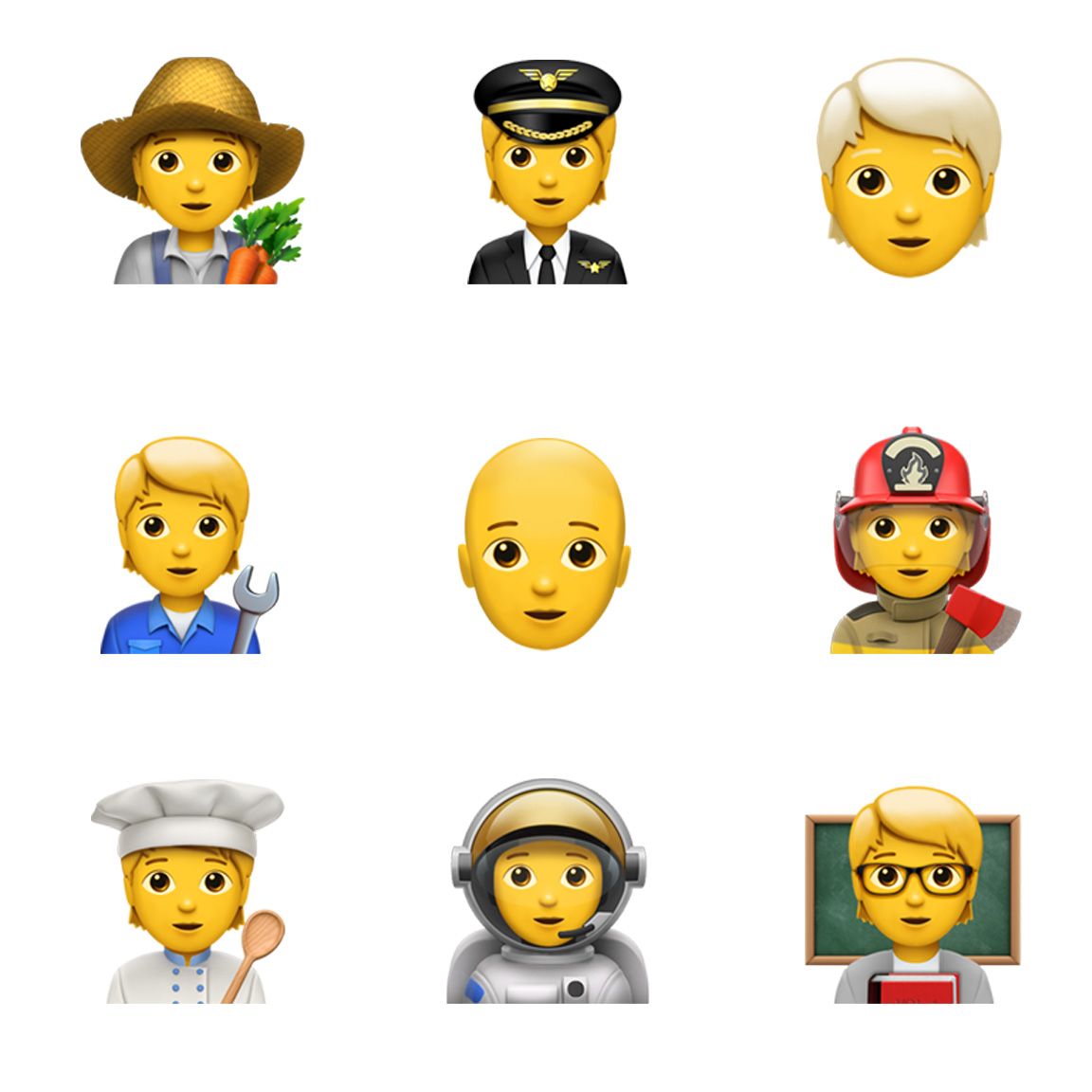 Most of these new gender-neutral emojis are created by combining the 🧑 Person emoji with a relevant other emoji via a ZWJ sequence.[2]
There are also 67 new accessibility-focused emojis in iOS 13.2, based on a proposal originally made by Apple in March of 2018.
Read More: https://blog.emojipedia.org/ios-13-2-emoji-changelog/